Make life easy for yourself!!
We can provide healthy, well balanced and tasty salads for any function or event.
Let us know if you have any dietary requirements. 
Please order by 2pm for next day pick up / delivery.
Weekend catering orders have a minimum order spend of $1,500 inclusive of GST. Please get in touch for more details.
Pricing
All prices are inclusive of GST.
Minimum order 10 people
GF - Gluten Friendly.
V - Vegetarian.  
NF - Nut Free.
All food will be delivered on
attractive, Eco-friendly, sustainable, and biodegradable serving platters
unless otherwise requested.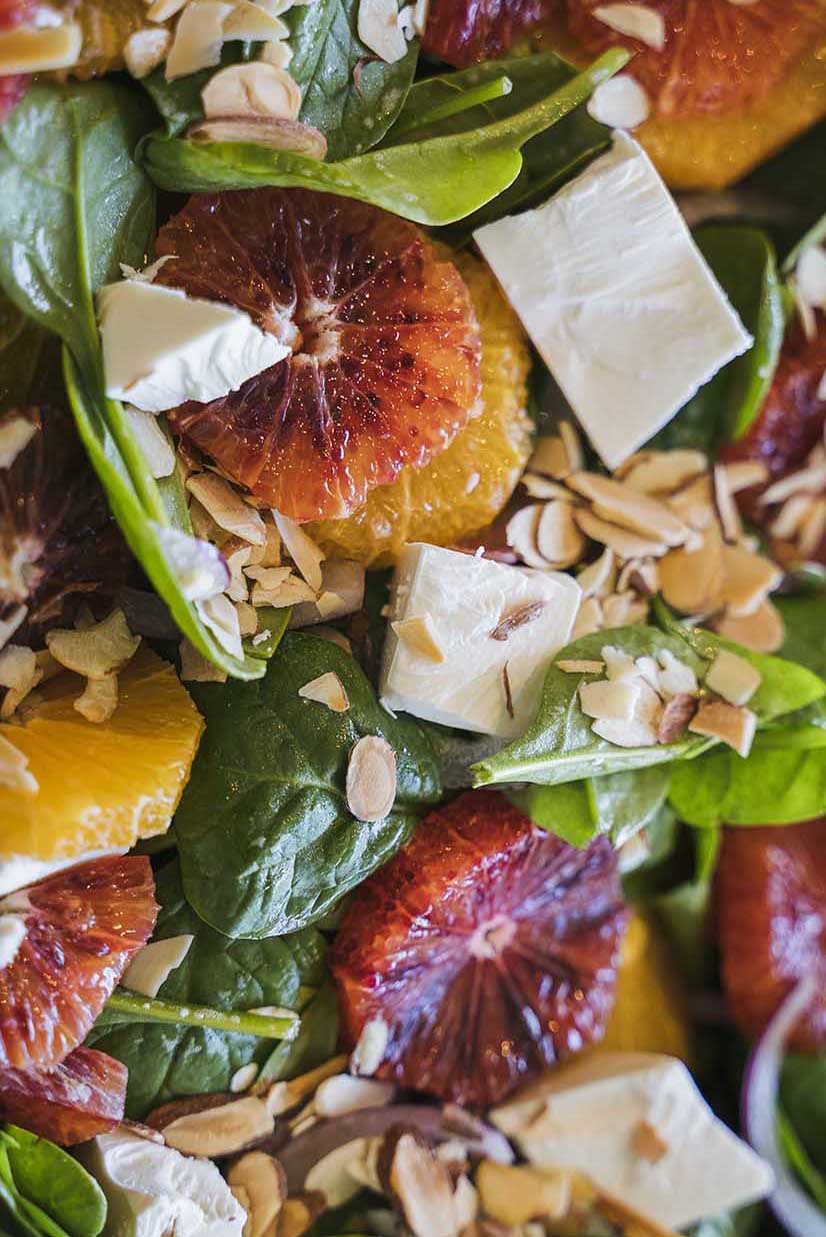 Raw Salads
Red Cabbage, Apple, Carrot & Beetroot Slaw
cranberries, roasted seeds (V, GF, NF)
Beetroot Waldorf
apple, celery, walnuts, mayo (V, GF)
Greek Salad
chunky tomato, cucumber, red onion, capsicum, black olives, feta (V, GF, NF)
Raw Cauliflower, Orange & Almond Salad
(V, GF)
Asian Slaw
Thai dressing & peanuts (GF)
Watermelon, Cucumber & Mint Salad
topped with crumbled feta (V, GF, NF)                               
Mixed Salad Leaves
Vegetable Julienne, seeds, cherry tomatoes, balsamic dressing (V, GF, NF)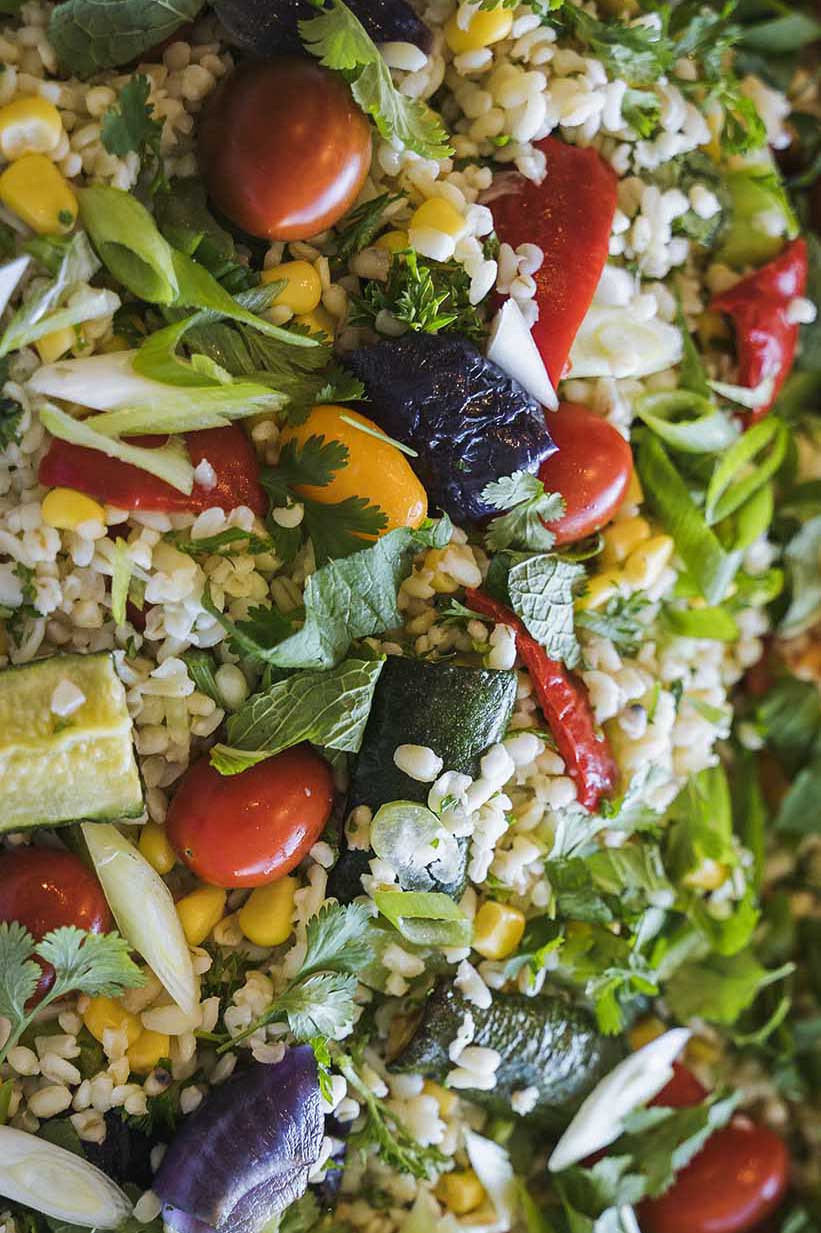 Pulses & Grains
Curried Cauliflower & Chickpea Salad
broccoli, onions, fresh coriander, satay dressing (V, GF)
Balsamic Roast Beetroot, Carrot & Buckwheat Salad
rosemary, olive oil, feta (V, GF, NF)  
Tabbouleh Salad
bulgur wheat, spring onion, parsley, lemon, cucumber, cherry tomatoes
(V, NF)
Rainbow Salad
Israeli couscous, edamame beans, red capsicum, corn (V, NF)
Masala Lentil
roasted carrot (V, GF, NF)
Mexican Style Black Bean Salad
kidney beans, corn, capsicum, coriander (V, GF, NF)
White Bean Salad
with red onion, green vegetables, parsley (V, GF, NF)
Pumpkin, Brown Rice & Quinoa Salad
with almond, seasonal vegetables
(V, GF)
Sweet Potato
wild rice, roquette & ginger dressing
(V, GF)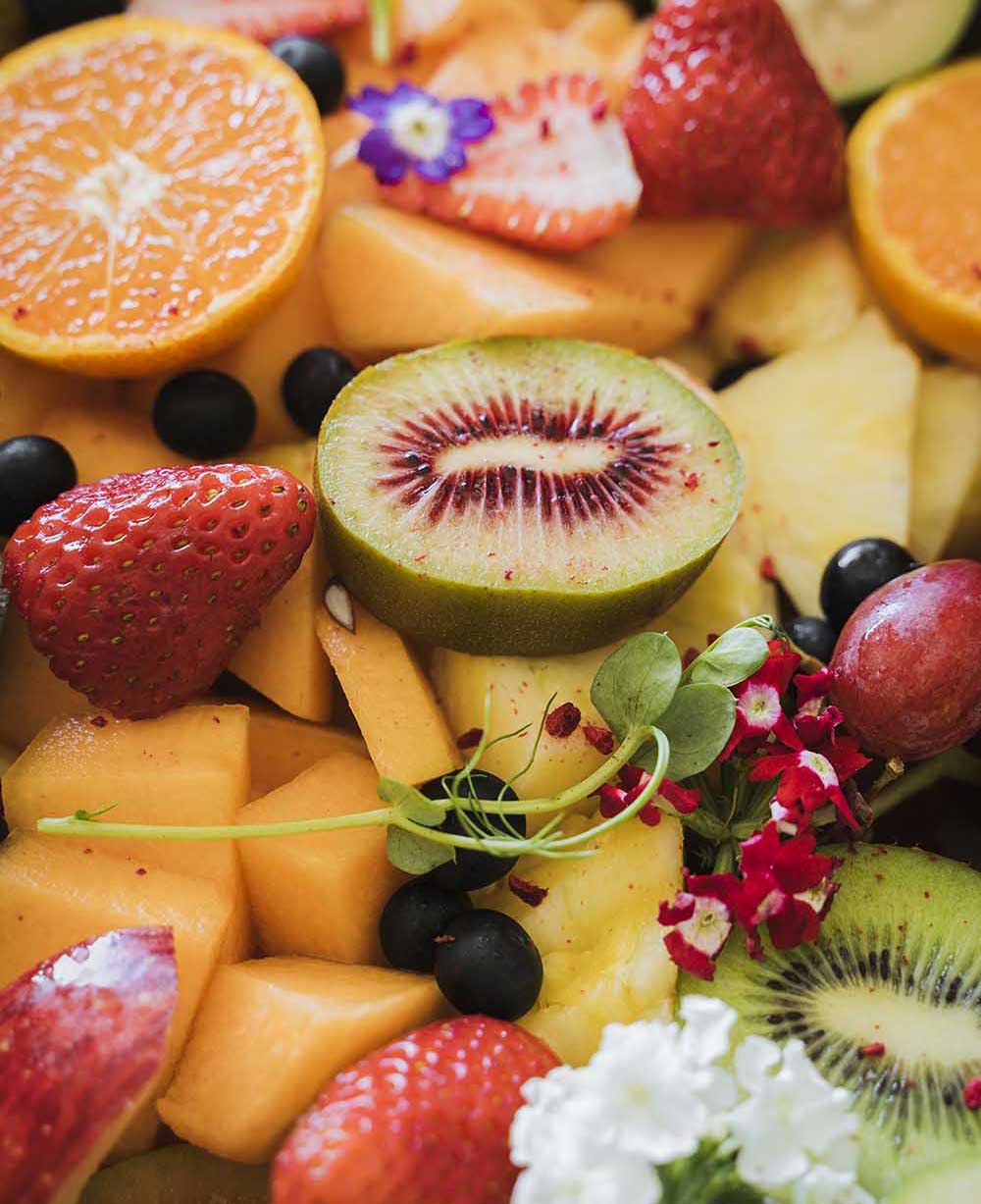 Favourites
Roasted Potato, Carrot & Parsnip Salad
paprika, aioli (GF, NF)

Kumara & Bacon Salad
bacon, cranberry (GF, NF)

Baby Potato Salad
green beans, sour cream, chives, spring onion, garden peas, mint (GF)
Pasta Pesto Salad
grilled Mediterranean vegetables (V)
Roasted free-range chicken Caesar salad
cos, crispy bacon, parmesan, anchovy dressing  
Vietnamese Lemongrass Beef Salad
vermicelli noodles, coriander, mint, peanut, lime dressing
Seasonal Fresh Fruit Salad
selection of sliced fruit with passionfruit, raspberry (V, GF, NF)
PICK UP | MON-FRI
185 Glenda Drive, Queenstown
$35 LOCAL DELIVERY | MON-FRI
Minimum spend $150
FREE LOCAL DELIVERY | MON-FRI
Orders over $200
PICK UP | MON-FRI
185 Glenda Drive, Queenstown
$35 LOCAL DELIVERY | MON-FRI
Minimum spend $150
FREE LOCAL DELIVERY | MON-FRI
Orders over $200